The theme for third OPS Diversity Annual Report was Toward Inclusion. The intent of the cover of the report was to convey that the work of creating an inclusive and diverse public service that considers the needs of all Ontarians has just begun.
The report was produced in multiple print formats and an online version with extended features.
Tools: Illustrator, InDesign, Photoshop, Custom web template coding: PHP, XHTML, CSS
Year: 2011
Organization: Ministry of Government Services, OPS Diversity Office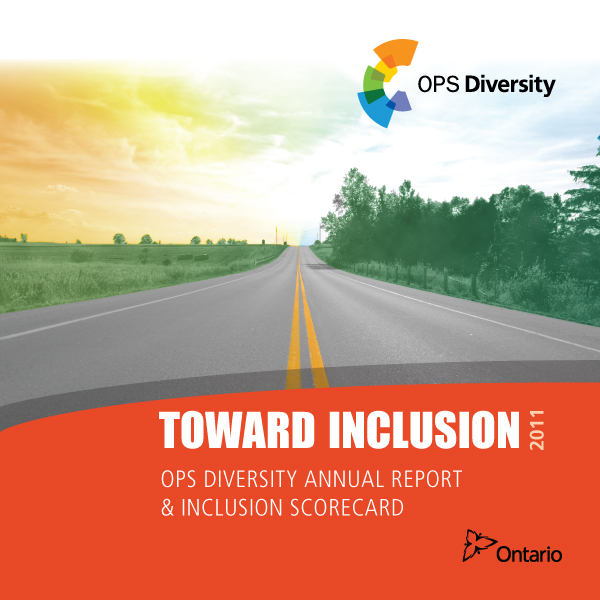 Leave a comment
You must be logged in to post a comment.